Este jogo é grátis se você for VIP

The Last Week of My Virgin Life
Visual Novel
The Last Week of My Virgin Life não está disponível em português, nem mesmo em PC/Android/iOS Ler mais ↓
---
Sobre
The Last Week - My Virgin Life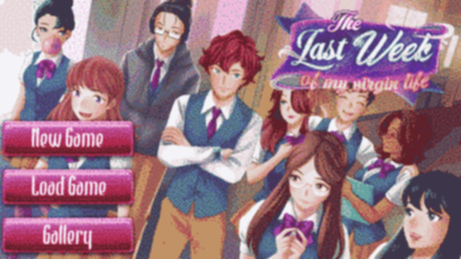 Visual novel
Introduction
Enjoy playing The Last Day of My Virgin Life and reliving the same day over and over again! What if a day turns into a week? Exciting, isn't it? Prepare for a wild ride, as you attempt to reconstruct your life in just a week in The Last Week of My Virgin Life. This is a Sexy Visual Novel with an exciting story and arousing scenes. You'll become addicted to time travel and experimenting with all of your options. You will be able to choose how the story unfolds, and you will also be able to change it further down the lines. Also, if you feel like it, there are times when you can get dirtier, until you've fulfilled your sexual desires. See how a magic watch can transform a bullied young man's life into one he could never have imagined.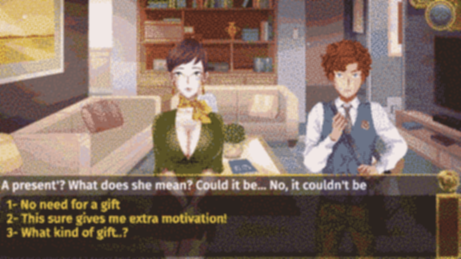 Story and presentation
The plot revolves around a young man who has been bullied his entire life, until one day a man named Theo appears and offers him a watch. But this is no ordinary watch. This is a watch that will change his life forever.
Although he has no idea about the watch, he accepts it and goes to school. He later discovers that the special watch allows him to travel back in time from the moment it was activated. Nonetheless, he still needs to get it back to Theo in time. Then he realizes that he has the power to shape his own destiny.
In this game, you will take on the role of Will, the main character. Help him to change his life by overcoming the bullies and turn his boring life into an exciting one. In some scenarios, you will be given options and will be able to choose which path to take. Each option may lead to a different conclusion, therefore you can use time travel to go back and attempt the other possibilities.
You will also have the opportunity to take part in more sexual acts with all of the gorgeous and seductive girls in the novel, in addition to discovering different outcomes with all of the given choices.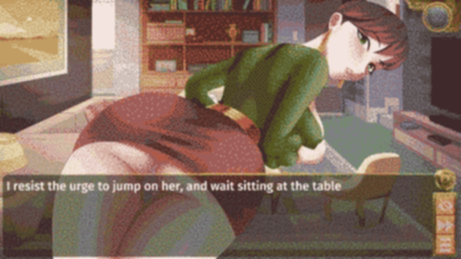 Sex Scenes
The sex scenes are exquisitely detailed and uncensored, with excellent angles and nuances in each sexual act. All the ladies are incredibly attractive and appealing. Their seductive appearance is enhanced by their revealing and tight clothing. Kissing sounds, moaning, seduction, and kinky foreplay are just a few of the sound effects that enhance the mood. The game has a Gallery section, where you can see the images of the sex scenes you have managed to unlock. If you are very curious or horny, you can try to find out how to unlock the other scenes.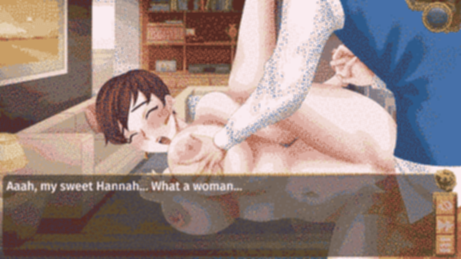 Technical points
Graphics and Animation
The graphics and animation are superb. Both the background and the characters are well-designed. Each sex scene contains incredibly realistic movements.
Music and sound
The voice over during sexual act, such as moaning, will enhance your enjoyment of the game and its sensuality. The background music adds emotion and feelings. The game's sound effects are just right.
Gameplay and Objective
There will be instances in this game where you will have to make decisions. Make wise decisions in order to get what you want. There will also be cases where you will be able to unleash your wild side, like the choices you will make during intimate moments.
Difficulty and duration
It's as simple as choosing a course of action in a certain setting and tapping/clicking at certain points to continue a sexual act.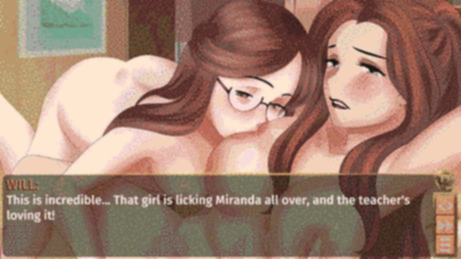 Conclusion
The Last Week of My Virgin Life is an entertaining Visual Novel Game that will teach you some valuable life lessons. Every decision you make in life will take you down a different path. We may need to make sacrifices at times, if we want something to change. However, there are some things that we cannot change. As a result, you must think about your actions and decisions. In addition, you will be able to enjoy and unleash your horny side in each erotic scene.
A super sexy and lustful Visual Novel, which uses a really interesting story plot!