Treasure of a Blizzard
Visual Novel
We are super excited to present to you a stunning visual novel, that follows the journey of a young officer, as he travels to the capital to face his father's trial. But first, he must take on some challenges which will lead him to beautiful women. Read more ↓
---
About
Treasure of a Blizzard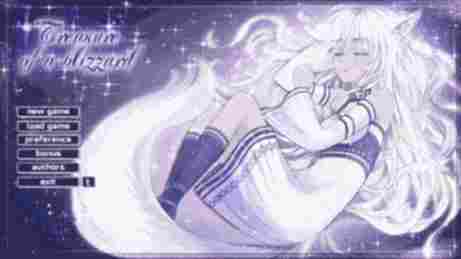 Visual novel
Introduction
We are super excited to present to you a stunning visual novel, that follows the journey of a young officer, as he travels to the capital to face his father's trial. But first, he must take on some challenges which will lead him to beautiful women.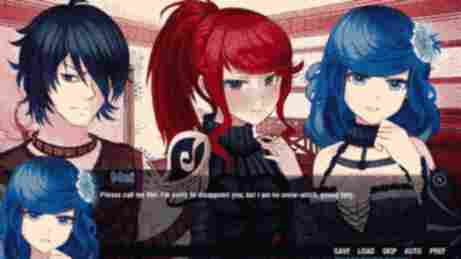 Story and presentation
Kang, a political prisoner, will testify in his father's trial as a defense witness, because his father unknowingly aided rebels, when he mistook them for innocent refugees fleeing oppression. He is now being transported to the capital, escorted by his childhood friend, Lin.
To get to the capital, they must pass through the Mountain Pass, where legend says mythical things take place. Lin gets into an accident and becomes ill. As they travel further, her condition worsens, wolves begin to prey on them, and the weather worsens. They have no choice but to seek shelter in the middle of a monstrous snowstorm. They soon come across a guesthouse in the wilderness of the mountains, run by a stunning woman with magic skills, Mei. Despite the fact that she appears to be concealing a secret, they have no choice but to stay. Surprisingly, they will have to deal with not only Mei but also a cold white she-wolf who leads the region's werewolves. Will they succeed in reaching the capital?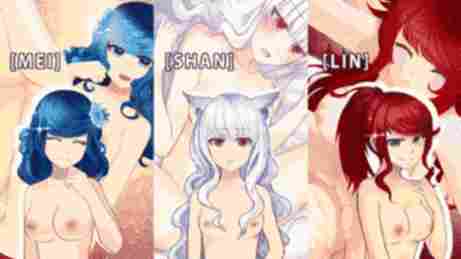 Character Descriptions
Lin
She and Kang have been friends since they were young. She has been assigned to escort him to the capital. She is afraid of ghosts, but loves money even more. Her mother comes from the Western Kingdoms, while her father is a Governor-General of the Land. When Kang joined the border troops, she served the guardians.
Mei
Mei has been kept in the house in the middle of the mountains because of a promise. She masters magic and protects the mines of "Alberot". She needs Kang to find specific crystals, so she can leave the place.
Shan
The werewolves' leader. She can turn into a she-wolf and back again without tearing her clothes. Shan wants to impress her pack because they are wary of a she-wolf leading them, so she has a lot of things to prove.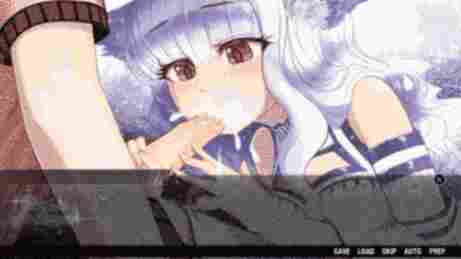 Hentai Scenes
It turns out, that not only is the fate of Kang important, but you will also have to make decisions which will determine his romantic life. All the sex scenes depend on your choices, and between Lin and Mei, you'll have to choose who excites you the most. You can of course replay the game in order to complete every sexual adventure with both of them. The game has 24 ecchi CG and 9 full hentai scenes. Fortunately, you can replay them all in gallery mode. Special mention, If you want to get naughtier and hornier, you can activate "Demonic Vision" to see all the women naked throughout the game, which might help you to choose your love match.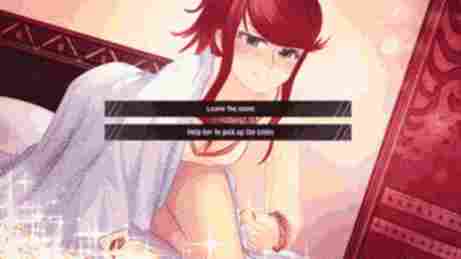 Technical points
Graphics and Animation
Movements in the game are fluid. It has exquisite Fantasy Hentai graphics that will transport you to the imperial world. Characters are stunning, with a variety of facial reactions, and if you're into She-wolf girls, you will be satisfied too.
Music and sound
The background music selection fits the game perfectly, and adds to the emotion.
Gameplay and Objective
Decide on the character's actions at various points throughout the game to determine the 10 different endings.
Difficulty and duration
The estimated Gameplay Length is 4-10 hours. The difficulty level is just like any other Visual Novel, it is all about making good choices.
Conclusion
Treasure of a Blizzard has a perfect blend of fiction, adventure, fantasy, and hentai, with an enthralling and engaging plot and interesting game characters. Discover how the story ends, and tell us which ending you prefer!
A beautiful Fantasy Hentai VN that definitely deserves its place on Erogames.