This game is free if you are VIP

The Last Day of My Virgin Life
Visual Novel
Theo is a very normal guy: a bit nerdy, secretly in love with his best friend, Vanessa, and quite unsuccessful with girls. But a terrible curse is going to change his life forever... for the good, or for the worse, that's up to you. Doomed to live the same day over and over again, teach Theo how to use this particular situation to his advantage: learn how to seduce the hottest girls in his class, have tons of sex, help him find the love of his life, and give him a happy ending – if you're able to! Seduce and have sex with up to six girls, all of them with different looks and personalities. Experience the joy of a threesome – if you're good enough. Make important choices that will shape Theo's life for the rest of his days. Try everything and don't be afraid to fail: tomorrow is NOT another day. Uncensored, mobile-friendly visual novel with multiple choices – live the last day of your virgin life... Until you're satisfied! Read more ↓
---
About
The Last Day of my Virgin Life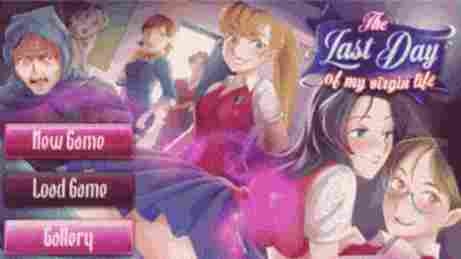 Visual novel
Introduction
Available on Erogames, The Last Day of My Virgin Life is an original visual novel that cleverly combines hentai with strategic gaming. This means that your choices determine how the story plays out!
Background and storyline
Have you ever dreamed of reliving the same day over and over again for eternity so that you can have as many do-overs as you want and learn to make better choices each time? If that's the case, come and take on the role of Théo, a young high-schooler who has yet to lose his virginity, and help make his class trip the most exciting experience of his life! Spend each new day with a different partner so that you can develop the right approach to get what you want!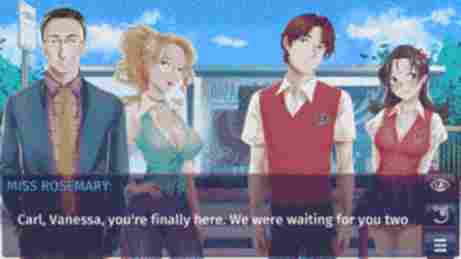 In order to do so, you will need to pay careful attention to the stories of the people around and help Théo make the right choices in order to finally fulfill his dream of sleeping with a girl.
Gameplay and objectives
Whether you are playing on a PC or a mobile, the main objective is clear: you need to help Théo to make the right choices in order to seduce as many girls as possible.
At regular intervals, you get to choose between several phrases or answers. Théo may get to enjoy the pleasures of the flesh more or less rapidly depending on the choices that you make. It is important to note that each answer leads to a different ending, thus offering a really good replay value. You can play on a PC with a mouse or opt for the tactile version on a tablet or mobile phone!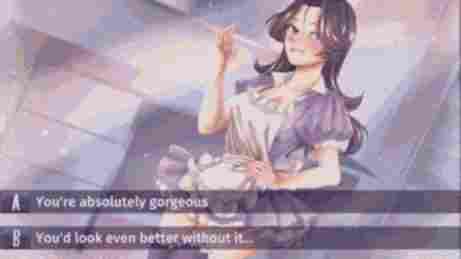 Hentai
The better you select your answers, the hotter of the hentai scenes which you will unblock. And even although some of them could be even more explicit, the important thing is that they are all uncensored and definitely hot and heavy.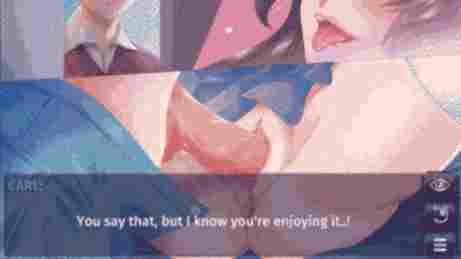 Technical points
Graphics and animation
The graphics are simple yet very high-quality. The drawings work well with the scenarios, and the characters look realistic. The hentai scenes are detailed and the accompanying animations contribute to a great level of dynamism that won't leave you indifferent to its appeal!
Music and sound effects
The music sounds good but could use a bit of variety to better fit in with the different atmospheres and settings. Some players may grow tired of it after a while.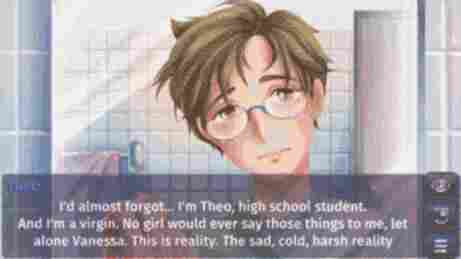 Gameplay
Available on both PC and mobile phone, it's up to you to choose between the mouse and the tactile version. The gameplay is simple on both formats, allowing you rapidly progress the game.
Difficulty and lifespan
Given that the same day repeats over and over again, you have plenty of opportunities to try out several options in the story. If your reply does not elicit a favourable response, you can simply opt for a more suitable answer when you begin another round. Although this functionality might seem a little uninspiring at first, you will soon come to realize that it actually gives you a lot of options.
Some facts and figures
2 ways to play: on a PC or a mobile device
7 different girls to seduce
More than 10 exciting hentai scenes
7 different endings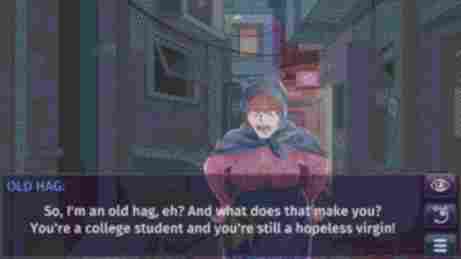 Conclusion
Erogames has offered u a really original game concept in the "The Last Day of my Virgin Life".
Seeing as you make your own choices, you are practically the author of your story. There's no such thing as failure, because every morning when you wake up, the same day starts over again. So, you can choose to help Théo achieve his goal or decide to have some fun by making him behave awkwardly around the women. Go ahead and immerse yourself in the concept of this day which endlessly plays out, and no two games will look the same.
A Visual Novel based on a fascinating scenario!