Lust Of The Apartment Wives
Visual Novel
You're a grocery delivery man, well-liked-by everyone in a small friendly neighborhood. You're charming and friendly, but you're not as innocent as you look. You have a secret fetish about housewives! They're often neglected by their husbands, so they're looking for some action too. You will meet 3 women: Kaori, a mature woman of 45 who is full of sexual desires and who has been after you for a long time, Ryoko, a 37-year-old woman who has let herself go a little and is totally frustrated, and Mayumi, a young mom of 31, who is very friendly and who you've known since you were kids.Let's go, your rounds have started! Which woman will you deliver to first? A visual novel which offers 3 very different scenarios with different endings, which is totally uncensored and done in a drawing style which will delight fans of the genre. Each woman has her own style and her own personality, we'll not spoil the surprise of you getting to know them… But be warned, you will need to play several times to unblock everything. Read more ↓
---
About
Lust Of The Appartment Wives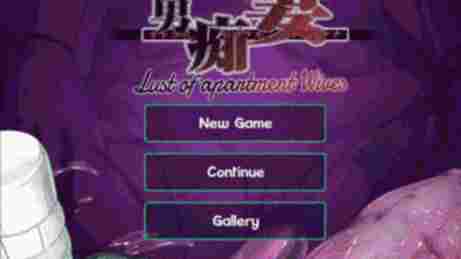 Visual novel
Introduction
Available on Erogames, Lust of the Apartment Wives is a visual novel that allows you to explore your deepest and naughtiest fantasies. Designed for your ultimate enjoyment, this classic gameplay is full of enticing visuals from start to finish.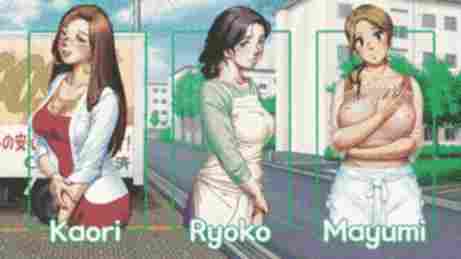 Background and storyline
This is a first-person game that puts you in the role of a well-liked grocery delivery man in a small, friendly neighborhood. Charming and friendly though you are, you're not quite as innocent as you seem at first glance. You actually have a secret fetish for housewives! And since they're always neglected by their husbands, they're looking for some action on the side too. Which woman will you deliver to first?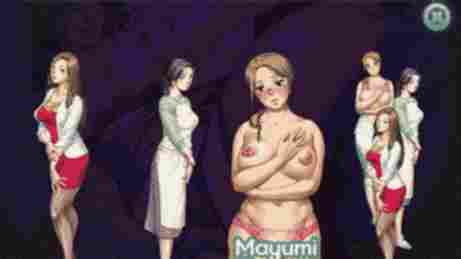 Gameplay and objectives
This game can be played on both PC and mobile devices, allowing you to advance with just a click. You will meet three married women: Kaori, a 45-year-old woman who's brimming with sexual desire and has been after you for a long time; Ryoko, a 37-year-old woman who has let herself go and is experiencing incredible frustration in her marital life; and Mayumi: a nice, young 31-year-old mother who you've known since you were achild. Once you select the woman you want to seduce, the spicy dialogue flows without much intervention on your part. So you can just sit back and enjoy the ride.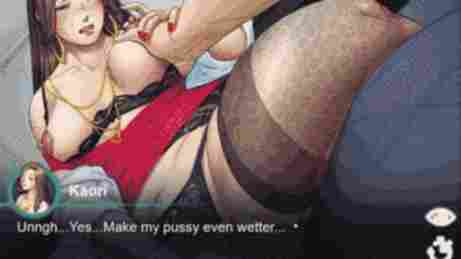 Hentai
As far as the hentai portions of the game are concerned, the illustrations are excellently rendered, showcasing the very best angles and paying particular attention to detail. The women have very different figures, ranging from hourglass to thin and delicate, so there is something to suit every taste. Their semi-transparent garments also let you check out the goods before making your choice. The sex scenes themselves are accompanied by kissing sounds, plenty of seduction, and kinky foreplay. The diverse plotlines are gloriously interspersed with jealousy and intrigue, as your character need to juggle their feminine desires and avoid getting caught in the act. The supremely engaging graphics seem to reach out of the screen in 3D-esque fashion and the varied facial expressions enhance the overall gaming experience. At times, you even have the option of selecting your sex positions.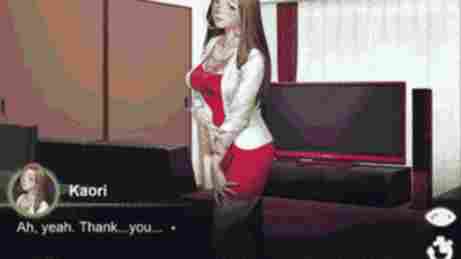 Technical points
Graphics and animation
The three female characters have very expressive and beautiful faces. Apart from the hentai scenes, there are very few changes of scenery to speak of, but the eye-catching hentai illustrations are varied and manifold.
Music and sound effects
The original Japanese soundtrack pulls you right into the scenario. The kissing noises, moaning, other sound effects included in the hentai scenes are perfectly suited to the context.
Gameplay
Moving forward in the narrative of the game takes just a few clicks on your part. You only get to make a few decisions as you advance through the game, but the scenes are so carefully crafted and stimulating that they keep you hooked and leave you thirsting for more.
Difficulty and lifespan
This relatively simple game is filled with engaging dialogues that lengthen out the storyline. The replay value allows you to explore several scenarios and hentai scenes. The compellingly written dialogues draw you in and make you lose track of time as you blissfully succumb to the game.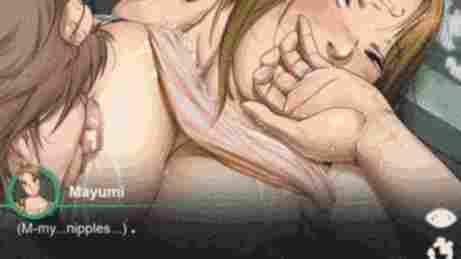 Some facts and figures
2 ways to play: PC or mobile phone (both iPhone and Android)
3 girls to satisfy
Over 20 high-quality hentai illustrations and nude shots
Several hentai scene outcomes
Available in French and English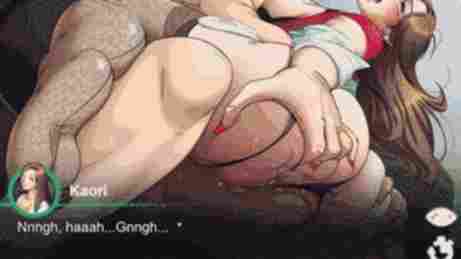 Conclusion
Erogames has brought us a very exciting visual novel with a game thatexplores the taboo of forbidden sex. Lust of the Apartment Wives featuresa series of scenarios enhanced by totally uncensored hentai illustrations that will delight fans of the genre. You can opt for your innocent best friend, the charming wily temptress, or the sexy mistress hiding under a shy exterior. Each of the three women has her own unique style and personality, but we won't rob you of the pleasure of getting to know them yourself…All we are going to tell you is that you'll need to play several rounds to unblock all the sultry scenes. Ready to start your delivery rounds? Off you go!
The MILFs in Lust of the Apartment Wives will get you hot and bothered!