Forest Fortress
Visual Novel
Get lost in the woods, which are full of kemonomimi girls, squirrel-like people and dryads, as you play Forest Fortress. Choose what path to follow, whom to fall in love with, or whether to fall into "corruption". Enjoy this beautiful animated Hentai Visual Novel! Read more ↓
---
About
Forest Fortress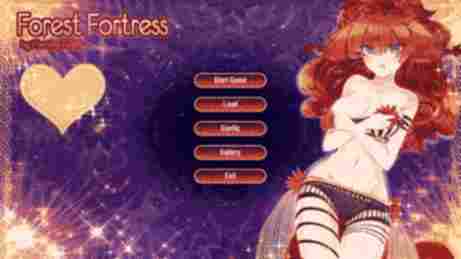 Visual novel
Introduction
Get lost in the woods, which are full of kemonomimi girls, squirrel-like people and dryads, as you play Forest Fortress. Choose what path to follow, whom to fall in love with, or whether to fall into "corruption". Enjoy this beautiful animated Hentai Visual Novel!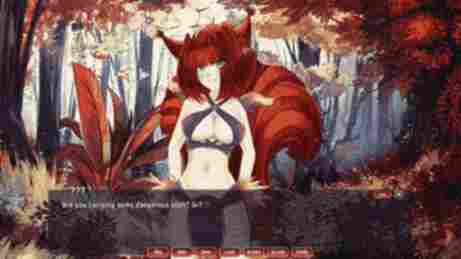 Story and presentation
In a mysterious forest infested with dark magic, live squirrel-people and Dryads. Dale embarks on his quest to find his brother and the medicine that will cure the village of a strange disease. During his journey, an exquisite squirrel-woman named Rika appears and informs him that tree nymphs, also known as Dryads, are behind the corruption. While he is still totally confused and stunned, he meets Olly, who is a lewd Dryad herself. Although she appears oblivious to what is going on, she does not seem to be as dangerous as the squirrel-girl implies. The danger is real, but Dale will definitely have some lewd companions, and he will also meet the stunning princess of the squirrel people. Not only will they have time to get to know each other, but they will also have a chance to enjoy passionate sex and romance. Will he still be able to find a cure and save his brother?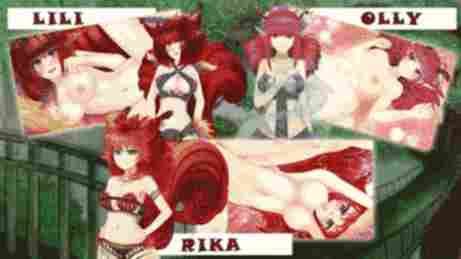 Character Descriptions
Rika
Rika, who is a half-human half-squirrel girl, is fiery and has a razor-sharp tongue, a typical Tsundere. Although she is stubborn and hard to persuade, she is a master of disguise. She hates dryads as much as you love sex
Olly
Olly, a dryad, does not know what is really happening to the forest, because she has been contaminated by the corruption. Though she tends to forget things, she will try to help Dale and the squirrel sisters.
Lily
Lily is Rika's sister, and the squirrel princess. She frequently goes too far with her pranks. Lily is an excellent leader for her people, with a commanding personality, but she is not the best sibling.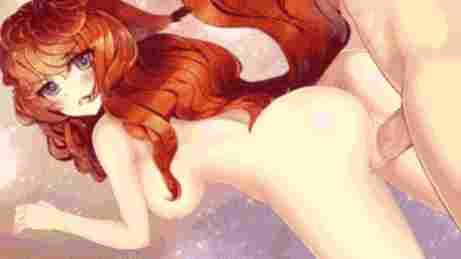 Hentai Scenes
With the amazing story, comes very lustful uncensored scenes. You will have access to 9 ultra-sexy hentai scenes. From soft to hard sex with the most beautiful creatures of the forest. Special mention to the live 2D animation feature that offers a real plus.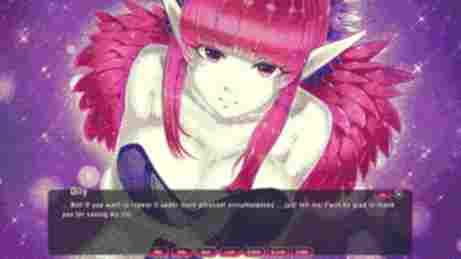 Technical points
Graphics and Animation
Both the hentai scenes and the dialogue are sublime, with animated sprites in Live2D.The graphics and colors are wonderful. Flaming Firefly, the developers who brought us Treasure of a Blizzard, give us once again their magnificent artistic touch here, making this new VN among the best of the genre.
Music and sound
The background music composition is perfect. A beautiful way to immerse you in the story.
Gameplay and Objective
Decide on what Dale needs to do for the story in order to go further. Attempting to select different options in this game will result in several different endings.
Conclusion
Forest Fortress takes us to a beautiful universe full of wonderful erotic creatures. The characters are cute and endearing, so that nobody will be able to resist them. If you are looking for beautiful illustrations, deep story-telling and cute girls craving orgasm, this Visual Novel is made for you.
A captivating visual novel, with kemonomimi girls, that will transport you into fantasy realms full of magical creatures, spells, and sexual temptation.