Detective Masochist
Visual Novel
You are a childhood friend of Satomi's, a beautiful, tall, smart girl. You're in the "friend zone" with her and so she's never seen you as more than a friend, but everything's about to change. A mysterious stranger will bring about a transformation in Satomi. She has become kinky and sadistic, and hungry for sex, and wants to satisfy all her desires with you and her friends. You will need to find out the reason for her new behavior very quickly, or you may end up losing your virginity to her (is that really a problem?). All the same, she's your friend and you have to help her! What are you going to do? You've always dreamed of being a detective, it's time to start the investigation! Can you solve this riddle? For those of you who don't know anything about "Futunari", they are women who have all their female attributes, but through a genetic error, a spell or a mystical modification, they also have male sexual organs! Well-drawn, with many detailed scenes, this visual novel contains almost 600 images and sweet and sexy world. Read more ↓
---
About
Detective Masochist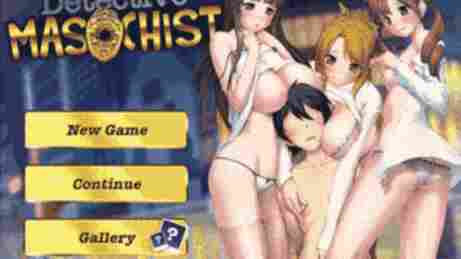 Visual novel
Introduction
Detective Masochist is one of the many visual novels which is available on Erogames. In this novel we are introduced to a clumsy, small character who soon realizes that he likes being submissive and physically manhandled by women. So, jump in and discover the exciting world of masochism!
Story and presentation
You embody the character of a detective from the Komatsu detective agency, which is located in the district of Kanazawa. A puny young boy who works in Satomi's team, his assistant who is also his childhood friend, a sexy girl who is very tall and able to give a good beating to any crooks who tries to give her friend a hard time.
The duo goes on a hunt for women who are wearing a ring which brings out the mood of the person who is wearing it and exaggerates their feelings, like anger or even love.
And through this investigation into the rings, our hero will have his first masochistic experience. In fact, when he is getting ready to apprehend a person who is kicking the men she meets in the street at night in the testicles, his curiosity pushes him to ask Satomi to do the same thing to him. And that's when she finds out that her friend has masochistic tendencies.
The rings are given to women by a man they meet at night, and without realizing, Satomi falls into his trap too.
When she is wearing the ring, Satomi becomes SaDOMi, a pervert with a huge clit-penis, which she uses to give pleasure-pain to the hero. The ring has brought about the huge physical change in Satomi, a change which will stay with her even when she's not wearing the ring, so the hero will do everything he can to help her to get her superb feminine body back.
For the whole investigation, he meets women who, like Satomi, will soon figure out his masochistic tendencies and will inflict pain and pleasure on him, to his great delight!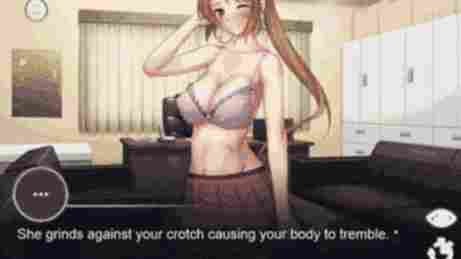 Playability and objectives
Available for PC and mobile devices, this game requires very few actions on the part of the player, so players can focus on the dialogues and the hentai scenes.
During some scenes, you have to choose between two different options in order to move the story forward. These choices are decisive and will influence the character's future.
They also offer more interesting replay value, so you're not done with having fun with this game yet !
Hentai
The hentai scenes are detailed and uncensored, so get ready to feel as though you are experiencing the mixture of pleasure and pain which your character frequently experiences yourself. And as he's a masochist, he will love being dominated by sexy girls!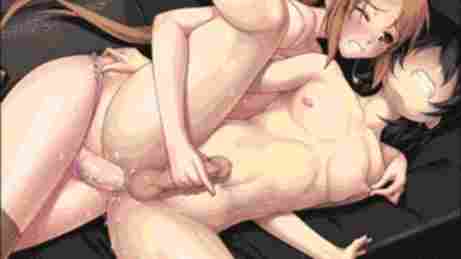 Technical points
Graphics and animation
The graphics are very high quality and the illustrations are really well done. The hentai scenes are detailed, look good and are uncensored, which gives the game a whole other level of hot, which you'll really love.
Music and sounds
The soundtrack really suits the game, and the fact that it changes with each environment and ambiance is a real plus point in this game.
Playability
Available for PCs and mobile devices, it's up to you to choose between the mouse or a tactile screen. And the simplicity of this game means that you can move through the story quickly, while concentrating on the dialogues and sex scenes!
Difficulty and durability
As in many games from the visual novel genre, the player regularly needs to make choices out of the different options of scenarios, which offers real replay value that you'll be pleased with.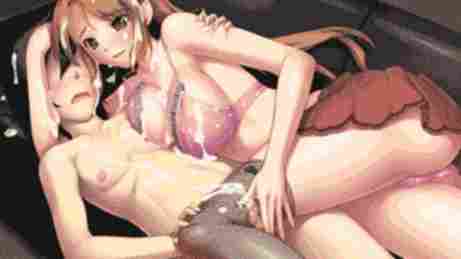 Some figures
2 ways to play, on a PC or a mobile device
3 girls who will inflict pleasurable suffering on you
20 hot hentai scenes
2 different endings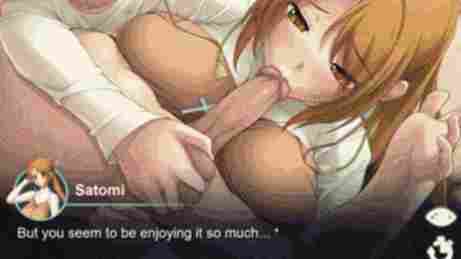 Conclusion
With this game, Erogames has brought us a simple concept, but with a pretty unusual theme, which is really perfectly rendered by the creators of Detective Masochist.
By bringing together physical suffering and pleasure, the game takes us to an exciting world that you will love getting to know!
The Futanaris are honored in Detective Masochist