Detective Masochist 2
Visual Novel
Relive your adventures as Detective Hikaru Shiga of the Komatsu Detective Agency, with Satomi Komatsu as your part-time assistant. Solve "The Case of the Female Pervert," learn the truth behind "The Red Ring of Sadism," and help Hotaru Hakui in "The Case of the Witch." This game is packed with interesting stories and sexual scenes that you won't want to miss. See if you can activate your "S-Radar" and get sexually satisfied. Read more ↓
---
About
Detective Masochist 2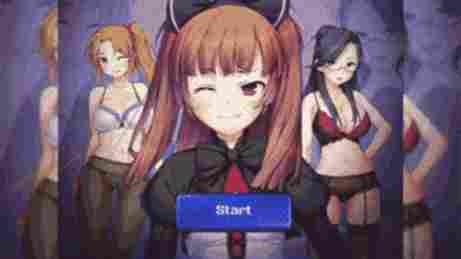 Visual Novel
Introduction
Become Hikaru Shiga once again in Detective Masochist 2, and take on more challenging and erotic cases. Discover more cases, help new clients, and find out how you can change Satomi's body. Another erogenous, mysterious adventure awaits us.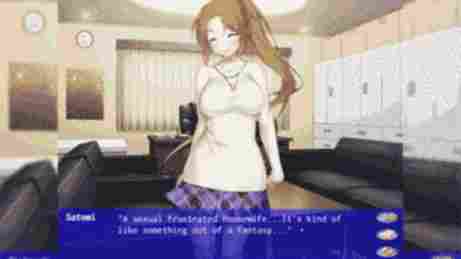 Story and Presentation
Prepare to unravel mysteries as you play the role of detective Hikaru Shiga. When you joined the Komatsu Detective Agency in the town of Kanazawa as a lone-wolf investigator, you vowed to protect your clients from the shady side of the town while you investigate their cases. With you is Satomi Komatsu, the owner's niece, and a part-time Assistant in the Agency.
Several days ago, terrible things started happening in Kanazawa (The Street Kicking Incidents). Men walking at night would suddenly be kicked in the crotch for no reason. The perpetrator had been given a ring by a strange man. When she puts it on, it makes her want to lash out at men.
Satomi also put the ring on and bad things happened. She grew to a monstrous height, beyond the height of any other woman. She became a giant overgrown sadist. Though eventually the ring was destroyed, the case isn't over yet. Around the same time, a proper young woman named Sanoko-san came around. And some stuff happened with Subaru, Satomi's kohai as well. Satomi's body still hasn't returned to normal. Satomi's clitoris has become hyper-engorged so while it looks and acts like a dick, even though it's not technically one. Because of this, your highest priority is to solve the mystery of the strange ring and return Satomi's body to its original state.
But before you can actually solve it, you have two cases to deal with; The Case of the Female Pervert, where you will meet Dr. Rei Yoshinodani, and The Case of the Witch, where you will meet Hotaru Hakui. Do you think you, Hikaru, are brave enough to solve these cases and bring Satomi's body back to normal?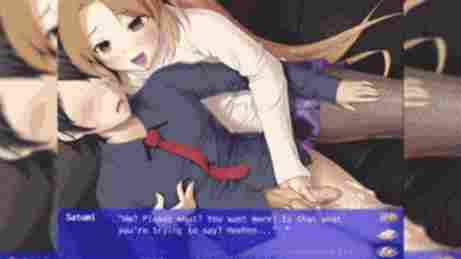 Hentai
The game is made even hornier with Satomi's big tits and curvy physique, Dr. Rei's seductive appearance along with her doctor's dress, Hotaru's gorgeous look combined with a cosplay outfit, and more. You'll see them not just in lingerie, but also naked. The facial expressions, their private parts, and their physical contact during sex are all extremely realistically depicted in the scenes. The Japanese language, moaning, facial expressions, and thorough subtitles will further arouse your imagination and make you feel sexually stimulated. There are numerous H-Scenes throughout the game. Anal sex, BDSM, blindfolds and bondage techniques, blowjobs, deepthroats, doggy style, cunnilingus, foot jobs, hand jobs, and licking are a few of them.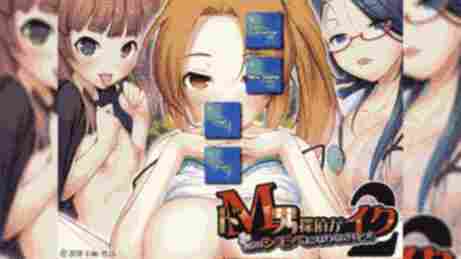 Technical Points
Graphics and animation:
This is an anime-styled 2D visual novel game. You'll be drawn in by the girl's alluring appearances and the realistic scenarios. The naked bodies' features and curves are remarkably precise. The Sexual contact scenes and sperm-spurting pictures are quite realistic. The screen shaking is also cool because it makes the scenes seem more intense.
Music and sound:
The combination of the Japanese language, exquisitely chosen music, convincing sound effects, seductive moaning, and character dialogue makes the game extremely steamy.
Gameplay and Objective:
You'll have to make decisions on how and where to carry out particular actions at different times during the game. The major goals are sexual fulfillment and enjoyment.
Difficulty and duration:
You have the option to save the game from a particular scene so you can pick up where you leave off if you need to pause the game for whatever reason. The game is simple to learn and to play. If you want to speed things up, you can click or tap on fast forward.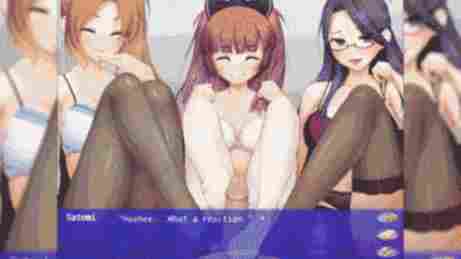 Conclusion
With its incredibly compelling dialogue and scenarios, Detective Masochist 2 will undoubtedly bring you to your climax. If you think that detective work can be a tiring and boring job, then this might change your mind.
Solving cases has never been this erotic and fun.