Cross x Love - Yaoi
Visual Novel
Charming, pretty, and...a guy?! Yuu may have a bit of experience experimenting with crossdressing, but when a mix up leaves him wearing his sister's clothes one day, he finds himself catching eyes - and hearts too! Meanwhile, Kiriya is a shy boy who's only talked to Yuu a few times; and certainly not while he was crossdressing! At first he even mistakes him for a girl...but maybe him being a boy is better after all? Plenty of hijinx lay ahead for our quirky lovers! Cross Love is a short (2-4 hours), kinetic yaoi visual novel that features plenty of laughs, cute scenes, and of course - lewd ones too. Cross x Love available on Android, PC and MAC. Read more ↓
Compatible platforms
Available on all platforms
---
About
Cross x Love - Yaoi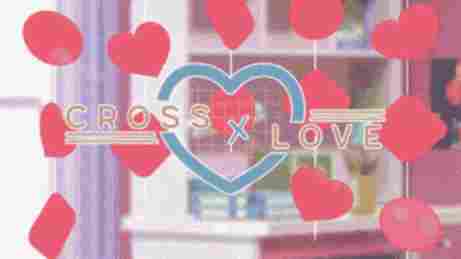 Visual novel
Introduction
Cross X Love is a Visual Novel about a young manwho finds his way in life through cross dressing one day when his sister takes his uniform and he is just left with hers. Terrified of missing classes and his grades at school, he cross-dresses and goes to class.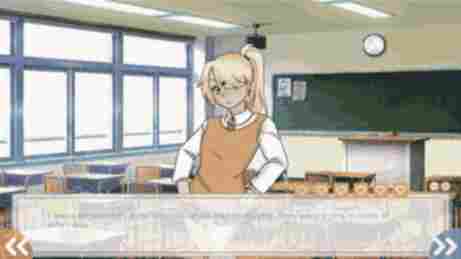 Story and presentation
The game begins when Yuu wakes up from a bizarre dream about the doujinshi (hentai manga) that he was reading last night before he went to sleep. As he is getting ready for school, he discovers that his uniform is missing; it is probably his sister who has taken it. Since he doesn't want to miss classes and his core subjects, he cross-dresses and goes to school as a new female student.
From the time he arrives at school until he reaches his class, no one recognizes him. Instead, they actually find him cute as a girl. At first even his best friend Kiriyais convinced that he is a girl, at least until he starts wondering where his best friend Yuu has got to.
The entire crossdressing stint is nothing special, until he has a wild dream where he makes out with his best friend Kiriya, and everything turns out to be far beyond what he imagined, and so he carries on with cross dressing.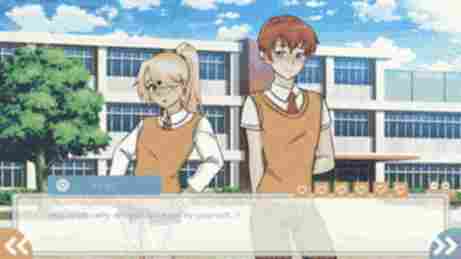 Hentai
The Hentai scenes in this visual novel are very detailed and realistic. Yuu and Kiriya have intimate scenes that are inspired by doujinshi (hentai manga). Their facial expression as they make love and their dialogue make the story even hotter. Also, the very descriptive storytelling will make you get into the story and feel the passion in every scene.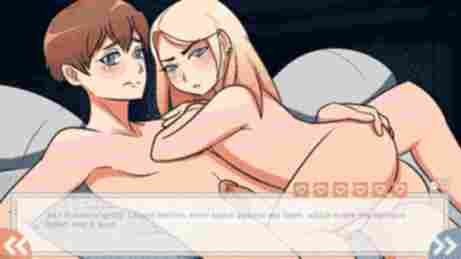 Technical points
Graphics and animation
This visual novel is in 2D. The graphics and animation are great. The sex scenes are wild and will definitely get players hot under the collar. The characters design and the sensual clothing and lingerie are very sexy.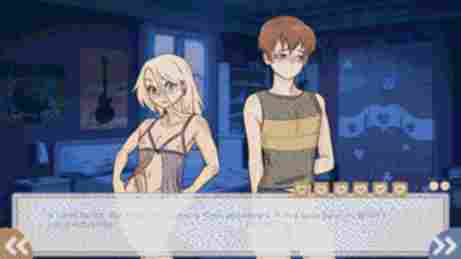 Music and sound
The background music and sound effects are just perfect for getting players more involved in the story.
Duration
The storyline is very interesting and the scenes engaging, so you may not notice the time passing and you may finish the game in a single day.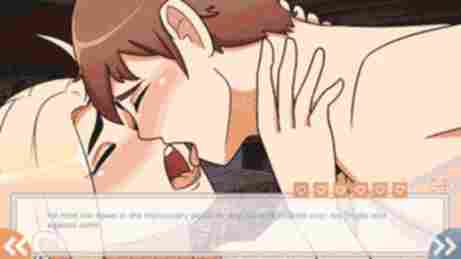 Conclusion
Cross X Love is a 2D visual novel that will definitely bring you an extraordinary yaoi ambiance. The evocative storyline and dialogues, as well as detailed Hentai scenes, will get you hooked on the story. This visual novel is definitely worth spending some time on. It is a very intriguing kind of **visual novel** that you don't see every day.
A Yaoi Visual Novel which unveils the fine line between friendship and sex