Analistica Academy
Visual Novel
After a widespread epidemic which has decimated the population of the world, Hora Machia is one of the few remaining males in Ragonia. He is arrogant and smug, but then which man wouldn't be, given all the attention he is getting from the women. He must defeat his enemy and his army, which includes three renowned girls from Analistica Academy. Analistica Academy is a sexy, humorous visual novel, which is inspired by anime like "Seitokai Yakuindomo" and which plays on themes which are common in "chuuni" and "ero" games. A wry, humorous, sexy game. Read more ↓
Compatible platforms
Available on all platforms
---
About
Analistica Academy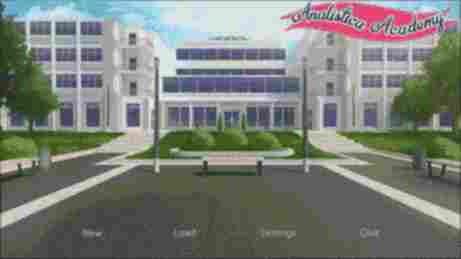 Visual novel
Introduction
In the aftermath of a failed science experiment that kills off half the world's population, HoraMachia is one ofthe few remaining men on the island of Ragonia, in a world with 1 man to 1,000,000 women. He is arrogant and smug, but with all the female attention he gets in a world with this ration, who can blame him? In order to defeat the approaching enemy, Haro recruits three of Analistica Academy's most popular girls to his army. What ensues is a sexy and humorous visual novel that brings all your fantasies to life.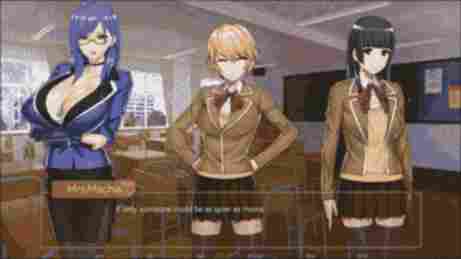 Background and storyline
This first-person game plunges you right into the heat of the action as you start a day in the life of HaroMoisha, the only man at Analistica Academy. When the tragic accident occurred, the majority of the world's male population died due to a biological inability to withstand the rapid changes to their system. The few who survived went on to develop superhuman powers and were ranked as Omega, Delta, Gamma, Beta or Alpha, the latter being the strongest of them all. There can only be one Alpha male, and it is none other than your character! You can imagine how those Academy girls will be falling all over themselves to get you to notice them.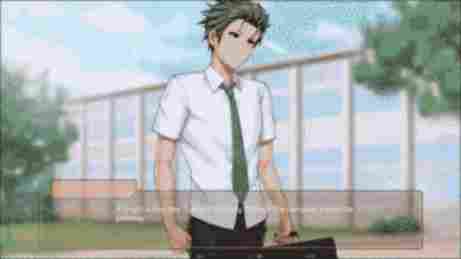 Gameplay and objectives
Playable onmobileand desktop devices, this click-based game mostlymoves forward through the story without much intervention on your part. Analistica Academy combines romance and sex with action and intrigue. Its well-structured plotline featuresinnumerable twists and turns, intense developments, and complex characters whose destinies weave together in unexpected ways. The narrative is peppered with humour, witty banter, and dirty talk that add interest while also driving the plot forward. There is also much tactical discussion about the conflict developing on Ragonia's coast. Moreover, there are mysterious evil forces lurking around every corner to spice up the game.
As the object of every woman's desire, your job is to protect Ragonia and your own harem against the invading forces which have come to settle the score and enact revenge on you and your island, which was home to the deadly experiment. Wait, did we say harem? That's right, your female posse can't help but succumb to your charms, and that's where all the fun begins.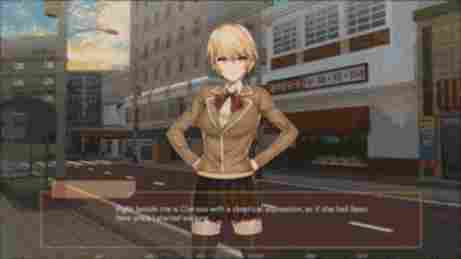 Hentai
The hentai illustrations in this game are uncensored, extremely detailed, and delightfully varied.
In a sea of women, Hora only has eyes for three of the Academy girls. There's feisty Clarisse with her boyish spiky blonde hair and deep eyes, then there's sweet, kind,and sensual Tony, and finally, there's sultry Moira with her magnetic sex appeal. These are the only ones who intrigue him, challenge him, and turn him on. As the title of the game suggests,Hora's fetish of choice is rear-entry, and his favourite place to get it on is…well, anywhere! There is palpable sexual tension between Hora and the girls, who aren't always very easy to win over, thus forcing Hora to step uphis game and partake in a fierce battle of wits. These tensions get released through hot sex scenes in the most unexpected venues.As the story progresses, the girls move in with Hora and form a harem. In spite of everything, the three girls uphold an agreement to share him without complaint, allowing room for special bonds to form.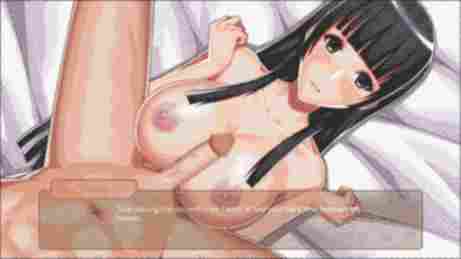 Technical points
Graphics and animation
The high-quality graphics are well-rendered overall. There are many changes of scenery.
Music and sound effects
The various pieces of music are well-adapted to the changing subject matter, setting the mood for romance or suspense as appropriate.
Gameplay
The game can be downloaded on desktop or mobile Android and is very easy to master.
Difficulty and lifespan
This simple game has a very long lifespan andan engaging plotline made up ofa single continuous scenario.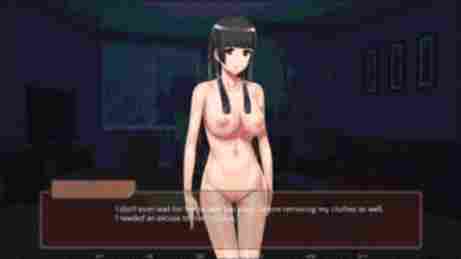 Some facts and figures
2 ways to play: PC or mobile phone
3+1 girls to satisfy
Over 15 stimulating hentai illustrations
Available in French and English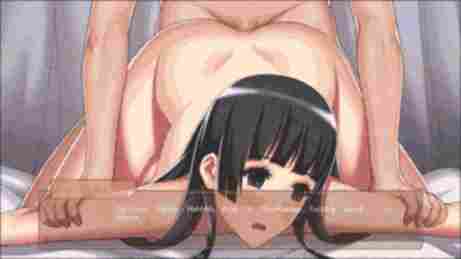 Conclusion
Analistica Academy is a wry, humorous, and sexy visual novelthat plays up the storytelling aspect of the genre. It is complete with cast, storyline, side stories, progressive reveals, and deepening bonds that provide an exciting build-up for all those saucy hentai scenes.
Incredibly sexy and funny, Analistica Academy is a very original visual novel!