Warlord by Chance
Other Game
This erotic strategy RPG game is refreshingly novel. Demonstrate your tactical skills, while satisfying your sexual desires, as you battle your way from Commoner to Greatest Warlord. Read more ↓
---
About
Warlord by Chance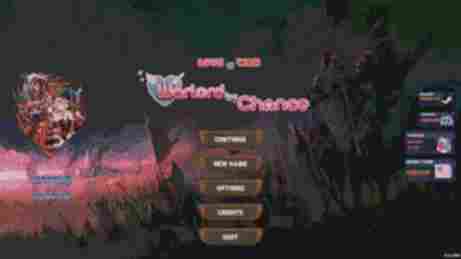 Strategy RPG
Introduction
This erotic strategy RPG game is refreshingly novel. Demonstrate your tactical skills, while satisfying your sexual desires, as you battle your way from Commoner to Greatest Warlord.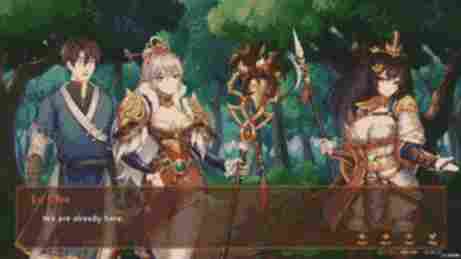 Story and presentation
In the dark days of the Civil War, with people constantly fighting, you are just a simple messenger. Orders kept on coming in, at least that is, until today. A mysterious woman appears and entrusts you with a divine responsibility which will change your life forever.
She takes you to a castle and tells you the truth about your background. It turns out that you are not a low-class messenger, but rather the illegitimate son of Shun Sui's most powerful warlord and the true heir to his throne! However, you do have two brothers, Jin and Huidai, both legitimate sons of your father's, who are fighting for the title. As your father predicted, he always intended for you to be his successor. With no other option, you begin your training. Within no time at all, you have started to recruit armies and stockpile weapons, to strengthen your defense, and to prepare to do battle as the next warlord.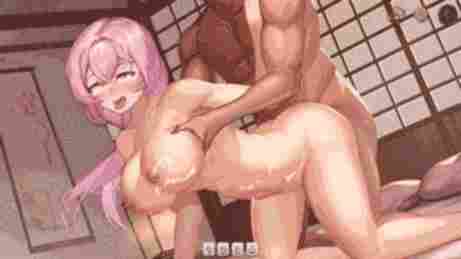 Sex Scenes
Recruit new heroines, who will let you have your wicked way with them. Enjoy the experience of taking your heroines in lots of different ways. Add some spice by convincing the girls to do a threesome, and lots more besides. And of course, their voluptuous Hentai-style, fitted and revealing outfits will motivate you to fight for them.
And you will be able to relive every moment as often as you want, thanks to the Gallery section, where you can enjoy each scene again and again.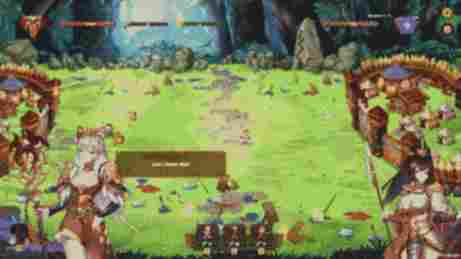 Technical points
Graphics and Animation
The 2D animation in this fresh new game is well done. If you succeed in battle, the heroine will undress as a sign of submission, so enjoy your power. We also want to highlight the very clear interface that this game has, it is really pleasant to have a super tidy and simple interface in a strategic RPG game.
Music and sound
We're sure that you will love the "Kawaii" Japanese voice-overs as much as we did. The fantasy background music and the sound effects during the sex scenes also create an immersive gaming experience.
Gameplay and Objective
In order to conquer and expand your territory, you will need to upgrade your units, your heroes and your base in order to win. Before you begin a battle, you must select a unit to deploy. You must carefully consider which unit to deploy rather than simply selecting the most powerful one. In some battles, units move in a straight line rather than moving around freely, so you must decide which lane to place them in. You need to deploy them tactically while keeping an eye on what is going on in the battlefield.
In addition to your units, you must also assign four heroes. There are two types of heroes - active heroes and passive heroes. Active heroes grant you the ability to use specific spells when assigned and you can also level them up. Passive heroes, on the other hand, are random characters who can increase the stats of your units or allow you to obtain more gold when you hire them, but you must meet certain requirements in order to do so. But don't worry, everything is really well explained in the tutorial.
Difficulty and duration
There are three modes to choose from before you begin the game: Fap Mode, Normal Mode, and Hard Mode. All the love scenes are unlocked in Fap Mode or Easy Mode, which is a nice option, but it could spoil the story for you later if you decide to play the other modes of this game. After battles, you will receive 20% more gold in this mode. We recommend that you spend time in Normal Mode, but if you want more challenging AI, Hard Mode is the one for you Battles in this game will require you to use your strategic and decision-making abilities.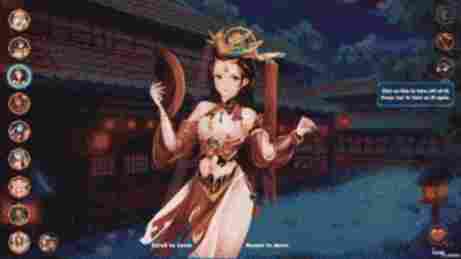 Conclusion
Warlord by Chance is an excellent blend of tactical RPG and sexy adult scenes. Play now and share your thoughts, because we really had fun reviewing this game.
A super cool and sexy strategic RPG game from Erogames, which is like a breath of fresh air!