Unbreaker, our heroine, works for the Bureau for Crime Prevention in Salems City. When her worst enemy, Dr. Incentive, attempts to decimate all the superheroes in her bureau and attacks their Headquarters, Unbreaker will need to use all her skill and retaliate by going to the Doctor's base in order to save them. Unbreaker is an ultra-sexy heroine, with the original voice of Ryo Suzuki, but her clothes have a habit of disappearing when any harm comes to her, you have been warned! Attempt to scale the 7 levels and to get to the boss in this 2D arcade game! Read more ↓
---
About
Unbreaker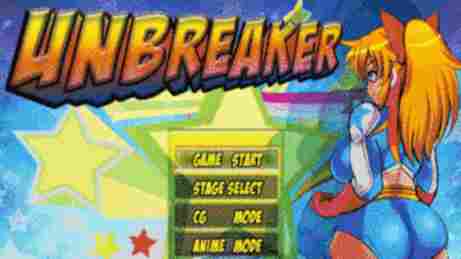 Action Retro
Introduction
Unbreaker is a 2D-based fighting game that will test your combat skills while satisfying your horniness. When Unbreaker's worst enemy, Dr. Incentive, attempts to decimate all the superheroes in Hero Headquarters and attacks their Headquarters, Unbreaker uses all her skill and retaliates by going to the Doctor's base in order to save them.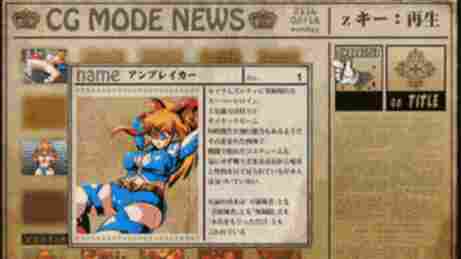 Story and presentation
You will take on the character of the ultra-sexy heroine called Unbreaker, who works for the Bureau for Crime Prevention in Salems City. As she goes through Dr. Incentive's base to save all the superheroes, you will need to fighteverything that gets in your way. But what's more, you need to be careful,as your enemy will come in different forms and sizes. There are also some trap doors and machines that will try to capture you. Make sure that you don't slip up or they will have sex with you and your special powers will be gone.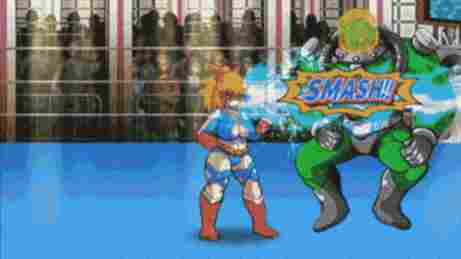 Hentai
The Hentai Scenes in this game are very intense. If you are looking for hot, erotic scenes, this is the game for you. You can try to win fights or just enjoy the pleasures of the hot Hentai scenes.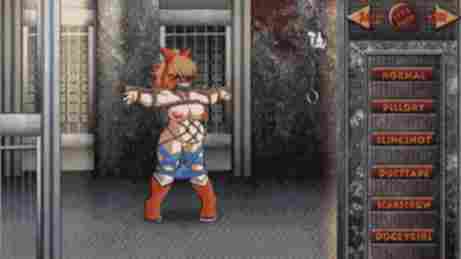 Technical points
Graphics and animation
The game is in full 2D. The graphics and animation of the game are both excellent. The way the sex scenes are portrayed isvery realistic. The design of the characters is highly erotic.
Music and sound
The music and sound effects are engaging and suitable for the game.
Gameplay and objective
You can enjoy playing this game using your desktop. The objective of the game is to win combats in order to save the other superheroes.
Once you open the game, you will need to press the Z key to start. The controls are discussed after a short introduction to the story.
Difficulty and duration
There are a lot of barrels that will help you increase your stats to keep going in the game. You just need to act fast to avoid being captured and to escape if you should happen to be captured.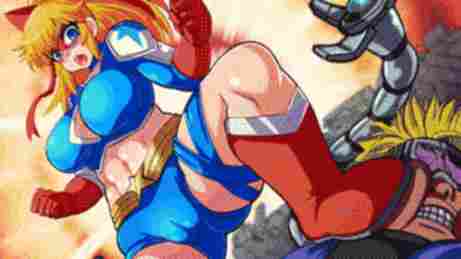 Conclusion
Unbreaker is one of those 2D hentai dating games that will absolutely make you play more. With its simple gameplay yet challenging fights and very intense Hentai Scenes, you will soon be hooked onthis game. And it will definitely satisfy those hentai cravings you have.
Defend Salems in this 2D action game!