Ideology in Friction
Other Game
Meet the heroines of Ideology in Friction, our two knights, Clacier Berg and Annette Stole. They each have their own reasons for becoming knights – Clacier grew up in an orphanage, as her parents died when she was young, and she has become a knight in order to survive and make her way in the world. Annette is a brilliant young woman, who came top of her class in knight school, but behind bright mind and practical skills, she is mysterious, both about her past and a mission that she simply must accomplish as a knight. Clacier and Annette meet in the knight school entrance exam and become good friends rather than bitter rivals. In this story, they find themselves in difficult circumstances and they have to make a choice which will define the rest of their lives. Follow their adventures and find out what happens to these two brave young women in Ideology in Friction! Read more ↓
---
About
Ideology in Friction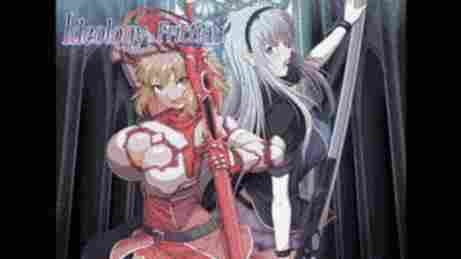 Visual novel
Introduction
Ideology of Friction is a mixture of 2D and Visual Novel. The gamecenters onthe journey of two knights, Clacier Berg and Annette Stole, as they fight their way to becoming real knights, in the hope of making up for their dark pasts.But, because of their duty as knights, they find themselves in a difficult situationwhere they will have to make a choice that will define the rest of their lives.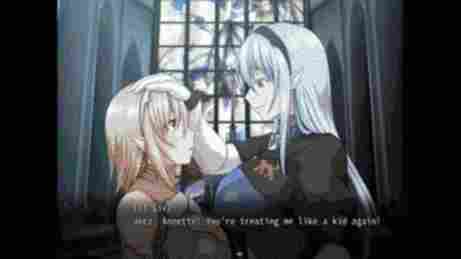 Story and presentation
The story is about young elves who dream of becoming true knights. Clacier Berg and Annette Stole meet in the knight school entrance exam and become good friends rather than bitter rivals. As they make their way on the path to becomingknights, they make friends as well as enemies along the way. Clacier grew up in an orphanage as her parents died when she was young.She wanted to become a knight in order to survive and make her way in the world. Annette is a brilliant young woman, who came top of her class in knight school, but behind her bright mind and practical skills lies a mysterious past and a mission that she must accomplish as a knight. One of the things that makes this game so interesting is the story. As you move further through the game you will get to know more intriguing stories about the heroes, as well as other characters, which will make you want to play more.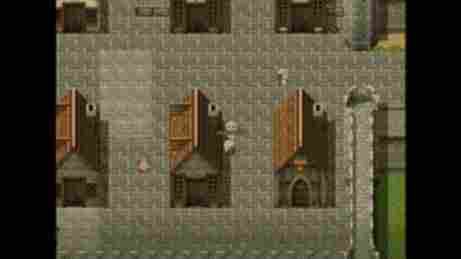 Hentai
The Hentai Scenes in this game are very intense and detailed. You will definitely feel pleasure and the intensity as you watch the scenes and read the text. If you are looking for a dramatic and erotic visual novel, this game is what you're looking for. Some Hentai Scenes are part of the story while other Hentai Scenes are optional, although no doubt once you have seen one or two of the Hentai scenes, you'll want to see them all.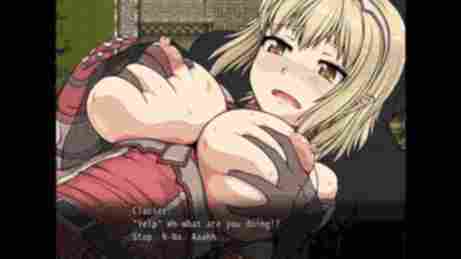 Technical points
Graphics and animation
The game is in 2D. The graphics and animation are both excellent. The waythe sex scenes are shown is very realistic and detailed. The style of the characters is very erotic. The effects in the fight scenes really fit in with the game.
Music and sound
The music and sound effects are engaging and work well with the game.
Gameplay and Objective
You can enjoy playing this game using your desktop computer. The objective of the game is to complete every mission in order for you to move forward and find out more of the story.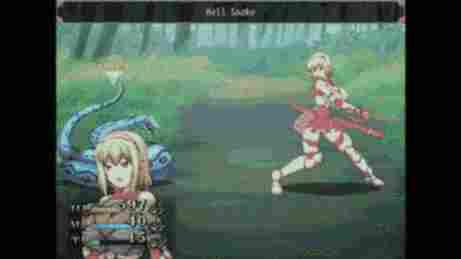 Once you click Play in EroGames, you will be asked to download the file, which you will need to save on your computer or laptop. This will allow you to play the game without logging in. Once you start the game, you can press the Space Bar or Enter to Continue. If you want to teleport, save your game, find out more about your mission, your character and your weapon, you can click on ESC key or X Key. And lastly you can use the Arrow Keys to move your character.
Difficulty and duration
Navigating the game is easy and the battles are not very complicated. You will earn some items that will help your character level up as you do missions. This will let you enjoy more of the game and play more.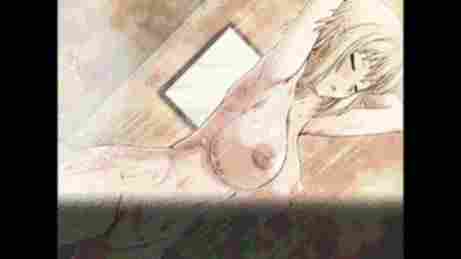 Conclusion
Ideology of Friction is a mixture of 2D and Visual Novel that will definitely make you want to keep playing. With its simple gameplay, intriguing story and very intense and detailed Hentai Scenes, players will definitely be hooked on this game.
Ideology of Friction is one of the best Erotic Action Games out there.
A clever mix of Visual Novel and RPG in a breath-taking adventure!