ChuChu Succubus Rem
Other Game
Play a sexy succubus to become master of your destiny. You have just been born in a new kingdom and your older sister welcomes you in a strange way. She tells you that you are a succubus! Embark on a fantastic adventure where you will have to survive among humans using all your charms to steal their vital energy and their seed. Choose to be Sadistic, Masochistic or even a bit of both to drive your destiny as a succubus and to defeat your enemies with your singular kind of charm. Will you be able to survive and to find your place in this new world? ChuChu Succubus Rem is a RPG with the detailed graphics and the original scenario, it's not every day that you get to play a succubus, and it will give you hours of fun! Read more ↓
---
About
Chuchu Succubus Rem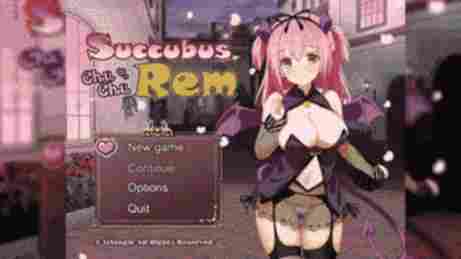 RPG
Introduction
ChuChu Succubus Rem is an old-school Kawaii adventure game rendered in pixel art. This mix of hentai, RPG, and action is designed to give you hours of playing fun. Embark on a fantastic adventure where you will have to survive hostile monsters and humans by using all your charms to steal their vital energy and their seed. Let's dive right in and learn a little more about this game!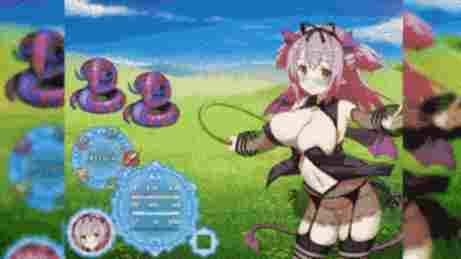 Background and storyline
You have just been born into a new kingdom and your older sister welcomes you in a strange way…by telling you that you are a succubus! Once your succubus instinct awakens within you, it is time to learn the ropes. Among other things, you learn that you must rely on semen to stay alive. Will you be able to survive and find your place in this brand new world teeming with monsters at every turn?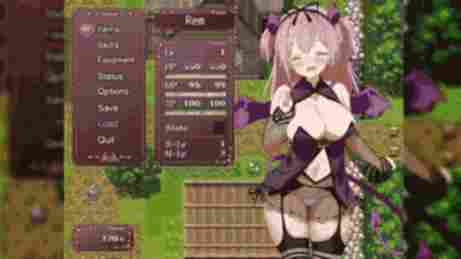 Gameplay and objectives
There are two ways to play: On a desktop browser or a mobile device with a tactile screen. Use the arrows and space bar to navigate around the screen and collect items from treasure chests, confront the monsters, and wield your weapons, among which the sexy whip. Alternatively, you can use your mouse and click on where your character should go. Choose to be Sadistic, Masochistic or even a bit of both to drive your destiny as a succubus and to defeat your enemies with your singular charm. The objective of the game is to collect a lot of sperm and unlock the hentai scenes. On this journey, you must also contend with powerful monsters. When meeting one, you automatically go into combat mode and get to choose how you attack, defend or escape. Your fighting performance is rewarded with a lesser or greater number of points depending on your success.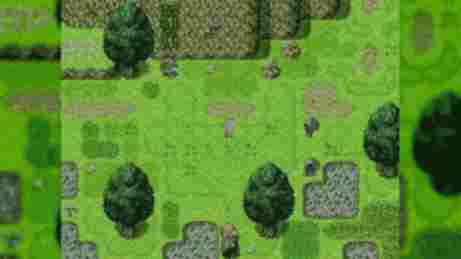 Hentai
The hentai scenes in this game are uncensored and elaborately depicted. As a brand new succubus, you get initiated into your new role right off the bat with a seductive hentai episode that's destined to help you get in touch with your sexual side. During the combat scenes, you lose more and more of your clothes as the fighting advances, and gradually expose your bare body. You must interact with several characters throughout the game, and this often involves different sexual acts.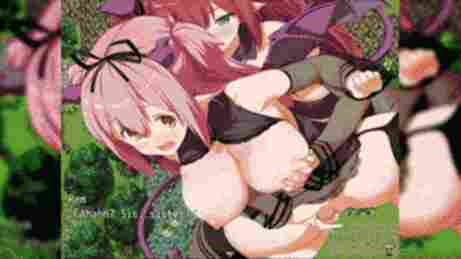 Technical points
Graphics and animation
The detailed graphics and original scenario bring this pixel art game to life. The characters are well-executed in terms of both facial expressions and outfits.
Music and sound
The music and sound effects are very varied, going from soothing nature sounds to intense combat tones. The sounds accompanying the hentai scenes are also extremely realistic and inciting. They are perfectly adapted to the context.
Gameplay
You can play on Android, iPhone, and a desktop computer. These playing modes are easy to master. The combat modes require a bit of decision-making on your part as you choose the way you position yourself in your battles.
Difficulty and duration
This RPG provides a mix blend of challenges and rewards, as the successful completion of the combat scenes and interactions helps you move closer towards your goal. There is no definite number of playing hours. The duration can vary from one player to the next depending on his gaming style and tactical decisions.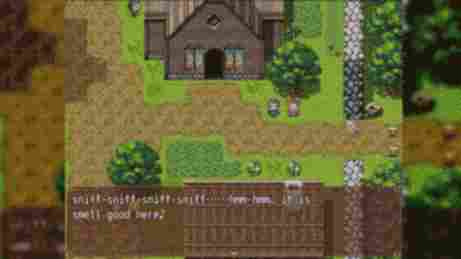 Some facts and figures
2 ways to play: PC or mobile phone
Numerous hentai scenes
A wide range of creatures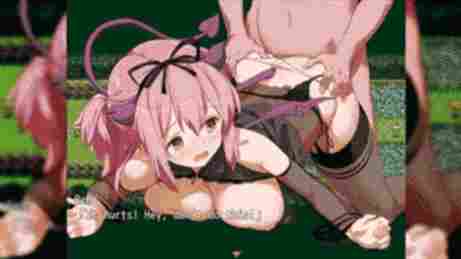 Conclusion
ChuChu Succubus Rem is a refreshing quest in a mysterious and magical world. It takes the fantasy of a super-sexed medieval creature to all new heights, allowing you to enjoy all the perks of the succubus lifestyle. It's not every day you get to play a succubus, so prepare yourself to be amazed.
An excellent retro-style on-line RPG game!