Boobs in the City
Free Game
The girls' water pistol competition has become the world's most thrilling new sport, every girl dreams of being part of the waterpistol competition and becoming the very best! You, as coach of a newly founded team, are going to train variousgirls and make their dreams come true. From a professional dancer to a part-time maid; from slender to curvy, you are going to teach them more than water-pistol skills. You are going to have relationships with the girls, date them, and they will take care of your "water pistol". Experience an exciting online competition with girls, get them addicted to you, train them with your "water gun" in a 3D design. .Join Boobs In The City and meet your water pistol girl! Boobs in the City is exciting hentai shooting game on android. Read more ↓
Compatible platforms
Available on all platforms
---
About
Boobs in the Сity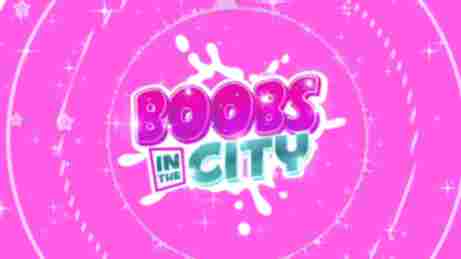 Third-person-shooter
Introduction and genre
An TPS shooting game with hentai which is new to our website...let's take a closer look...
Discover BITC, the first TPS on www.erogames.com, where action meets bikinis, pretty girls and hentai scenes. With 3 on 3 waterpistol multiplayer 'shootouts', where the aim is to knock your competition out… Get ready for this game, it's not just the girls who are going to get wet!
Story and presentation
A team of girls, weapons and a coach, the story begins…
For the introduction, the studio has pulled out all the stops - there's an AAA video, and while it downloads, we are introduced to the characters, tips and objects. And the best bit is that this is all uncensored.
Water game competitions are very popular and all the girls dream of being the star of this dirty little game, which works out well for you, as you've been asked to coach a team of a dozen or so girls. As trainer, of course you will have certain privileges,with one-on-one sessions, which feature quite a lot of sex.
Each girl has her own story, and it's up to you to build a bond with them all and to get to know each of them. Akane, Yui, Saki, Rina, Kana and the others are prepared to get their costumes wet for the team, and they're prepared to do a whole lot more besides.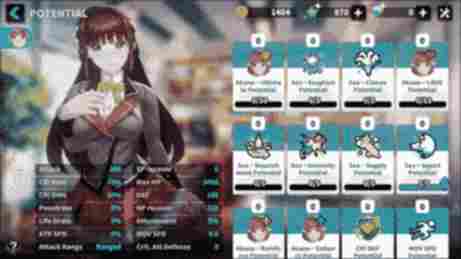 Then the game puts you in a tutorial, where you embody Akane, in her short, but oh-so-effective uniform, and you are taken through all the basic moves of the game (Move using the pad on the left, attack and fire using the buttons on the right).
You'll soon see the situation you have ended up in, a game where a team of cheeky girls in bikinis squirt water using their "weapons" - water pistols, nerf guns, and other crazy weapons. Water guns, water bombs and many more.
Gameplay and objectives
Ok, so it's a shooting game on your mobile with sexy stories, but how do you play?
Simple and effective are the key words, and even though less powerful phones/ tablets may experience some slow passages, all you need for the action parts are two thumbs, one to move and one to aim/ fire, and it only takes a few minutes to understand how it works. You play the games on a little map which is suitable for 3 VS 3 in multiplayer mode, the rhythm feels right, and you you'll be able to enjoy game after game.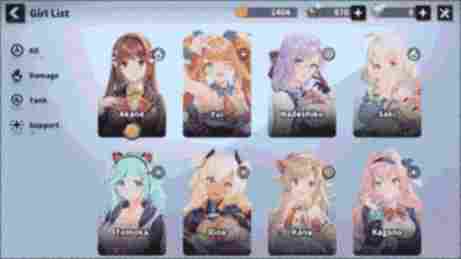 You'll be rewarded for any games you win with play money and gifts. The game also lets you achieve objectives which will unblock content (new skins, new members, new training sessions). Aim for victory, but also for the MVP title, and you'll win even bigger.
These objects which will allow you to unlock certain things in the game to get you started, gifts which you can give to girls in their dormitory to unlock their stories and to get access to hentai scenes…
Hentai
Basically, girls in bikinis spraying each other with water, the girls' dormitories, something tells me that titties are going to make an appearance…
Oh yes, indeed, after having played to collect objects, then it's time to go to the dormitory, where all the sex happens. Give your team gifts and get closer to them.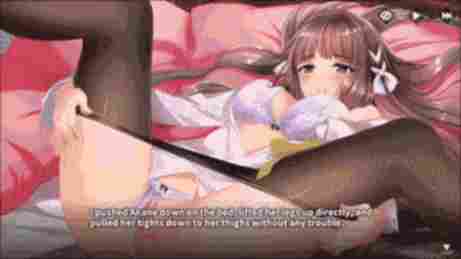 Get to know each member, you will be introduced to them all through a really well-drawn visual novel system, until you unlock sex scenes where you are the hero...
And one other thing, personal training sessions will allow you to improve each girl's stats, and then you'll be holding all the aces. And of course, during these training sessions you can enjoy each girl's unique charm, work them hard and they'll be begging you for mercy and stripping off, so you can shamelessly check them out from all angles, and even take photos of them.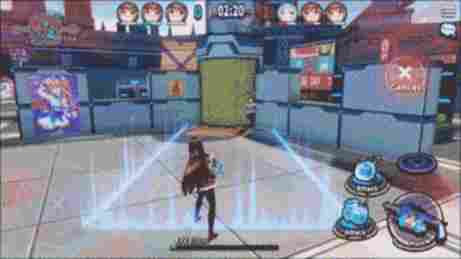 Technical points
Graphics
The studio has done some really good work both on character design and on the costumes and the backgrounds. And that is the case both in the competition parts and in the dorms.
In the visual novel part, the girls are very pretty, kinky in their preferences and the settings are varied.
Sounds
The music is very catchy and the sound effects and voices are good too, exactly what you would expect in this kind of game.
Animation
Really good during the game; the characters are animated really well, and so are the attacks and the weapons, and as for the dorms and the girls' stories, you're in the visual novel mode and the girls are really good to look at when they're moving around.
Multiplayer
Online gaming required, the features of the multiplayer aspect are presented really well, you can choose partners (unblocked after a certain level), add friends to try to win more games and discuss with members of the community using the online chat.
Duration
A huge amount of content (characters, story, weapons etc.) and a multi-player game which will keep you enthralled for a really long time.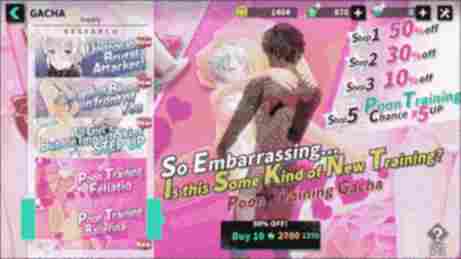 Some facts and figures
9 girls, each with her own story
3 attacks per girl, and lots of different skills (attack, defense, healing etc.)
6 stories per girl (including 2 hentai stories)
More than 50 different outfits
Lots of daily rewards (connections, quests, etc.)
Regular updates
A huge community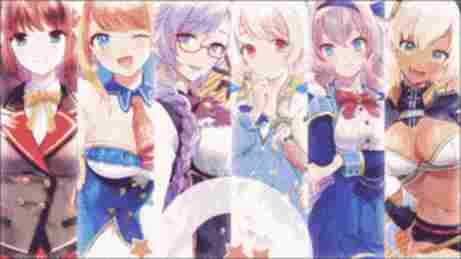 Conclusion
A really good game, which moves from multi-player action to narration very smoothly. You can spend time shooting your opponents or in the dorms, enjoying your team, spoiling the girls, getting to know them, and of course, ending up sleeping with them as well. The content is really well done and will give you hours of play. And, getting used to playing on a mobile device is very easy for all aspects of the game. A few little negative points, but nothing that spoils the fun of the game.
An online third-person shooting game, which is absolutely addictive!