Dieses Spiel ist gratis für VIPs

The Last Day of My Virgin Life
Visual Novel
Veröffentlicht am
15 Mar 2021
Theo is a very normal guy: a bit nerdy, secretly in love with his best friend, Vanessa, and quite unsuccessful with girls. But a terrible curse is going to change his life forever... for the good, or for the worse, that's up to you. Doomed to live the same day over and over again, teach Theo how to use this particular situation to his advantage: learn how to seduce the hottest girls in his class, have tons of sex, help him find the love of his life, and give him a happy ending – if you're able to! Seduce and have sex with up to six girls, all of them with different looks and personalities. Experience the joy of a threesome – if you're good enough. Make important choices that will shape Theo's life for the rest of his days. Try everything and don't be afraid to fail: tomorrow is NOT another day. Uncensored, mobile-friendly visual novel with multiple choices – live the last day of your virgin life... Until you're satisfied! Lies mehr ↓
Kompatible Plattformen
Auf allen Plattformen erhältlich
---
Über
The Last Day of my Virgin Life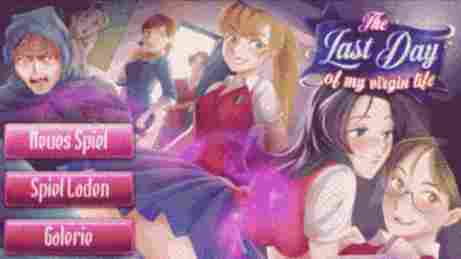 Visual Novel
Einleitung
The Last Day of My Virgin Life ist ein origineller Visual Novel, welcher auf Erogames verfügbar ist und clever Hentai mit einem Strategiespiel verknüpft. Das bedeutet, dass deine Entscheidungen die Geschichte beeinflussen werden!
Hintergrund und Geschichtsentwicklung
Hast du schon mal davon geträumt, den gleichen Tag wieder und wieder für die Ewigkeit durchleben zu können, sodass du du alles so oft von vorne machen könntest, wie du willst und jedes Mal bessere Entscheidungen treffen könntest? Wenn das der Fall ist, komm und nehme die Rolle von Théo ein, ein junger Highschool Schüler, der seine Jungfräulichkeit noch zu verlieren hat und hilf ihm dabei, seine Klassenfahrt zum besten Erlebnis seines Lebens zu machen! Verbringe jeden neuen Tag mit einem anderen Partner, sodass du die richtige Methode herausfindest, um zu kriegen, was du willst!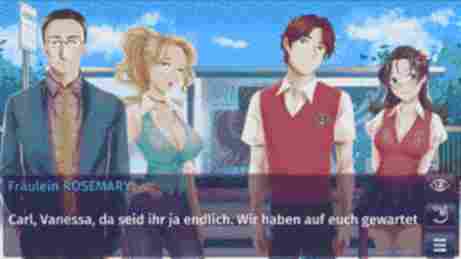 Um dies zu machen, musst du sehr genau auf die Geschichten der umgebenden Menschen achten und Théo dabei helfen, die richtigen Entscheidungen zu treffen, damit er endlich seinen Traum, mit einem Mädchen zu schlafen, verwirklichen kann.
Spielverlauf und Ziele
Ob du am PC oder auf einem mobilen Gerät spielst ist das Ziel klar: Du musst Théo dabei helfen, die richtigen Entscheidungen zu treffen, um so viele Mädchen wie möglich zu verführen.
In regelmäßigen Abständen wirst du zwischen mehreren Sätzen oder Antworten wählen können. Théo kann die Nähe eines Mädchen je nach deinen Entscheidungen früher oder eher später genießen. Es ist wichtig anzumerken, dass jede Antwort zu einem anderen Ende führt, sodass man es sehr gut wieder von vorne spielen kann. Du kannst am PC mit einer Maus spielen oder dich für die Option mit den Tastsensoren deines Handys oder Tablets entscheiden!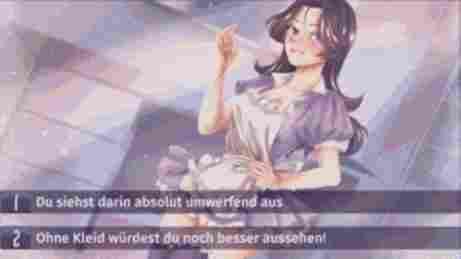 Hentai
Je besser du deine Entscheidungen triffst, desto heißer werden die Hentai Szenen, die du damit entsperrst. Und auch wenn einige etwas expliziter sind als andere, ist das Wichtigste, dass sie alle unzensiert und ganz sicher heiß sind.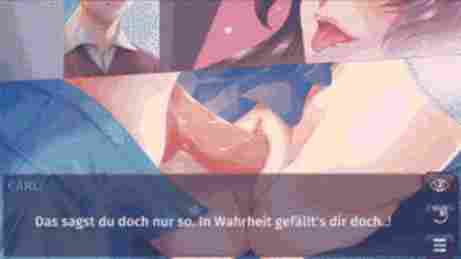 Technische Punkte
Grafik und Animation
Die Grafiken sind einfach und sehr qualitativ. Die Zeichnungen funktionieren gut mit den Szenarien und die Charaktere sehen realistisch aus. Die Hentai Szenen sind detailliert und die begleitenden Animationen tragen zur Dynamik bei, sodass es besonders anziehend ist!
Musik und Soundeffekte
Die Musik klingt gut, könnte aber etwas mehr Abwechslung gebrauchen, die zu den Situationen und Atmosphären besser passen. Einige Spieler könnten vielleicht nach einer Weile davon gelangweilt sein.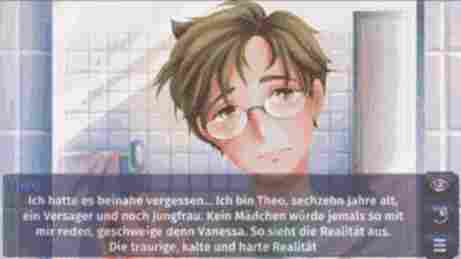 Spielverlauf
Es ist verfügbar für PCs und mobile Geräte und du kannst entscheiden, ob du mit der Maus oder mit Tasten spielst. Das Spielen ist in beiden Fällen einfach, du kannst schnell im Spiel fortschreiten.
Schwierigkeit und Lebenslänge
Da sich derselbe Tag immer wieder wiederholt, hast du viele Chancen, deine Möglichkeiten in der Geschichte auszuprobieren. Wenn deine Wahl nicht das gewünschte Ergebnis erzielt, kannst du einfach einen besseren Weg beim nächsten Mal einschlagen. Obwohl das am Anfang etwas uninspirierend klingt, wirst du schon bald verstehen, dass es dir tatsächlich viele Optionen gibt.
Einige Fakten und Zahlen
2 Möglichkeiten zu Spielen: am PC oder mit einem mobilen Gerät
7 verschiedene Mädchen zum Verführen
Mehr als 10 spannende Hentaiszenen!
7 mögliche Enden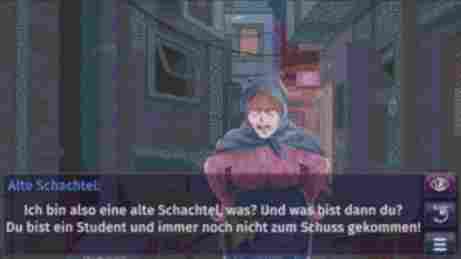 Fazit
Erogames bietet dir mit "The Last Day of my Virgin Life" ein sehr originelles Spielkonzept an.
Während du deine Entscheidungen triffst, bist du quasi der Autor deiner Geschichte. Es gibt so etwas wie Fehler nicht, weil du jeden Morgen aufwachst und derselbe Tag von vorne beginnt. Du kannst also Théo dabei helfen, seinen Traum zu erreichen oder du kannst viel Spaß haben, wenn du ihm zuschaust, wie er sich komisch neben den Frauen verhält. Lege los und tauche ein in das Konzept dieses Tages, der sich unendlich oft wiederholt und wo kein Spiel dem anderen gleicht.
Ein Visual Novel, dass auf einem fantastischen Szenario basiert!