Lust Of The Apartment Wives
Visual Novel
Veröffentlicht am
15 Mar 2021
You're a grocery delivery man, well-liked-by everyone in a small friendly neighborhood. You're charming and friendly, but you're not as innocent as you look. You have a secret fetish about housewives! They're often neglected by their husbands, so they're looking for some action too. You will meet 3 women: Kaori, a mature woman of 45 who is full of sexual desires and who has been after you for a long time, Ryoko, a 37-year-old woman who has let herself go a little and is totally frustrated, and Mayumi, a young mom of 31, who is very friendly and who you've known since you were kids.Let's go, your rounds have started! Which woman will you deliver to first? A visual novel which offers 3 very different scenarios with different endings, which is totally uncensored and done in a drawing style which will delight fans of the genre. Each woman has her own style and her own personality, we'll not spoil the surprise of you getting to know them… But be warned, you will need to play several times to unblock everything. Lies mehr ↓
Kompatible Plattformen
Auf allen Plattformen erhältlich
---
Über
Lust Of The Appartment Wives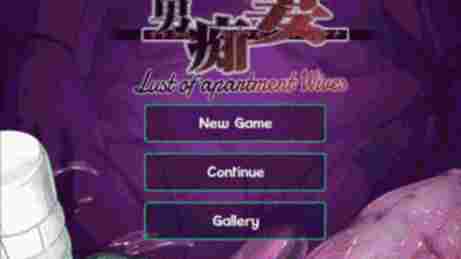 Visual Novel
Einleitung
Erhältlich auf Erogames, Lust of the Apartment Wives ist ein Visual Novel, welches es dir erlaubt, deine tiefsten und dreckigsten Fantasien auszuleben. Für deinen ultimativen Spaß entwickelt, dieses klassische Gameplay ist voll von spannenden Dingen von Anfang bis Ende.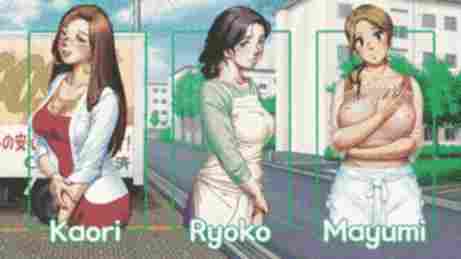 Hintergrund und Geschichte
Dies ist ein Spiel in der ersten Person welches dich in die Rolle eines sehr beliebten Lieferanten in einer kleinen, freundlichen Nachbarschaft steckt. Du bist charmant und freundlich, aber nicht so unschuldig wie man denkt. Du hast eigentlich einen geheimen Fetisch für Hausfrauen! Und da sie von ihren Männern vernachlässigt werden, suchen sie auch nach Aufregung neben der Ehe. Welche Frau wirst du zuerst besuchen?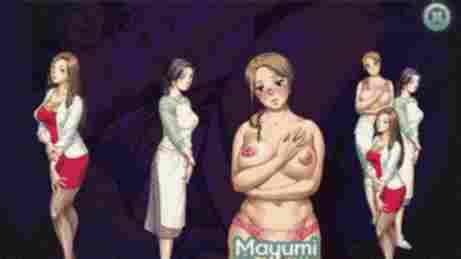 Gameplay und Ziele
Dieses Spiel kann sowohl auf PC als auch auf mobilen Geräten gespielt werden, weil du nur Klicken musst, um weiter zu kommen. Du wirst drei verheiratete Frauen treffen: Kaori, eine 45-jährige Frau, welche mit sexueller Energie überläuft und sich schon immer für dich interessiert hat; Ryoko, eine 37-jährige Frau, welche sich gehen lassen hat und in ihrer Ehe sehr frustriert ist; und Mayumi, eine nette 31-Jährige Mutter, welche du seit deiner Kindheit kanntest. Sobald du dich entschieden hast, welche Frau du verführen willst, fängt der scharfe Dialoge werden sofort anfangen ohne dass du viel machen musst. Du kannst dich also zurücklehnen und genießen.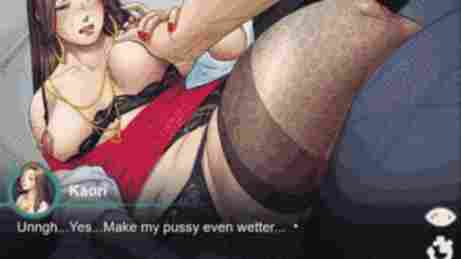 Hentai
Wenn es um Hentaiteile in dem Spiel geht, sind die Illustrationen exzellent und zeigen die besten Winkel und sind sehr detailreich. Die Frauen haben alle unterschiedliche Figuren, von Stundenglas bis dünn und delikat, also ist etwas für jeden Geschmack dabei. Ihre halb-transparenten Klamotten lassen dich die besten Teile ansehen, bevor du deine Wahl triffst. Die Sexszenen sind mit Kussgeräuschen, jeder Menge Verführung und geilem Vorspiel. Die Stories sind mit Eifersucht und Intrige gefüllt, und du musst mit deinem Charakter die femininen Verlangen befriedigen und aufpassen, dass du nicht erwischt wirst. Die unglaublichen Grafiken sehen so aus, als ob sie dich durch den Bildschirm anfassen könnten und die verschiedenen Gesichtsausdrücke verbesseren das Spielgeschehen. Manchmal kannst du sogar die Sexstellung bestimmen.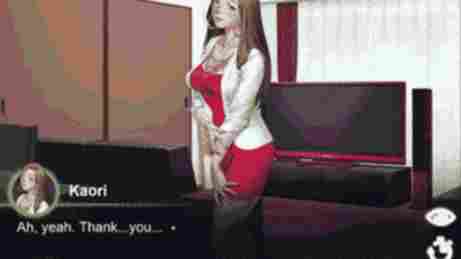 Technische Punkte
Grafik und Animation
Die drei weiblichen Charaktere haben sehr schöne und ausdrucksvolle Gesichter. Neben den Hentaiszenen gibt es ein paar Änderungen in Szenen, aber die tollen Hentaiillustrationen sind unterschiedlich und vielfältig.
Musik und Sound Effekte
Der originale japanische Sountrack saugt dich dich in das Szenario ein. Die Kussgeräusche, das Stöhnen, andere Sound Effekte in den Hentaiszenen und passen perfekt in den Kontext.
Gameplay
Um in der Geschichte fortzufahren, musst du nur ein paar Klicks machen. Du kannst nur ein paar Entscheidungen treffen um im Spiel fortzufahren, aber die Szenen sind so wunderbar gearbeitet und stimulierend, dass du immer mehr haben willst.
Schwierigkeit und Länge
Dieses relativ einfache Spiel ist mit vielen tollen Dialogen gefüllt, welche die Geschichte verlängern. Der Wiederspielwert erlaubt dir, mehrere Szenarios und Hentaiszenen zu erkunden. Die spannenden Dialoge saugen dich ein und du wirst die Zeit vergessen, während du im Spiel versinkst.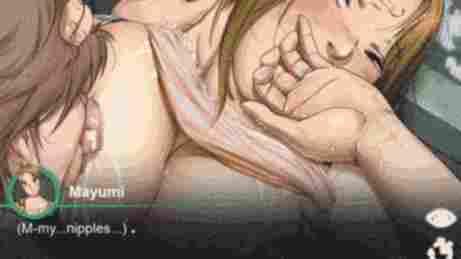 Fakten und Zahlen
2 Spielarten: PC oder mobiles Gerät (sowohl iPhone als auch Android)
3 Mädchen
Über 20 hochqualitative Hentaiillustrationen und Nacktbilder
Mehrere Hentaiszenen Enden
auf Französisch und Englisch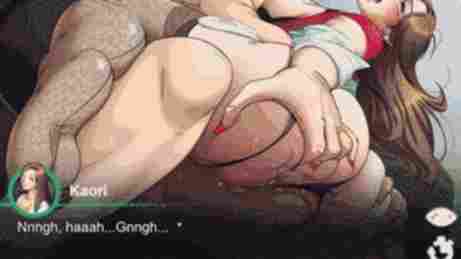 Zusammenfassung
Erogames hat dir viele spannende Visual Novels gebracht mit einem Spiel, dass das Taboo von unerlaubtem Sex erkundet. Lust of the Apartment Wives beinhaltet eine Serie an Szenarien mit unzensierten Hentaiillustrationen welche die Fans des Genres erfreuen wird. Du kannst dich immer für deinen unschuldigen besten Freund die charmante Verführerin oder die sexy Mistress unter einer scheuen Maske. Jeder der drei Frauen hat einen eigenen Stil und Persönlichkeit, aber wir werden dich nicht davon abhalten, dich selber mit ihnen zu beschäftigen... Alles was wir dir sagen werden ist, dass du eventuell mehrere Runden ziehen musst, um die besten Szenen freizuschalten. Fertig für deine Lieferrunden? Los geht's!
Die MILFs in Lust of the Apartment Wives werden dich anmachen!